Date: 31st Dec 2014, Wednesday
Wang Fu Court in Yuen Long
This is one of the five December 2014 HOS Project by Hong Kong Housing Authority. Wang Fu Court, 29 Wang Yip Street West (map) will have a 13-storeys tower block with total of 240 dwelling units on a 0.5 Hectare plot (480 DU/ha).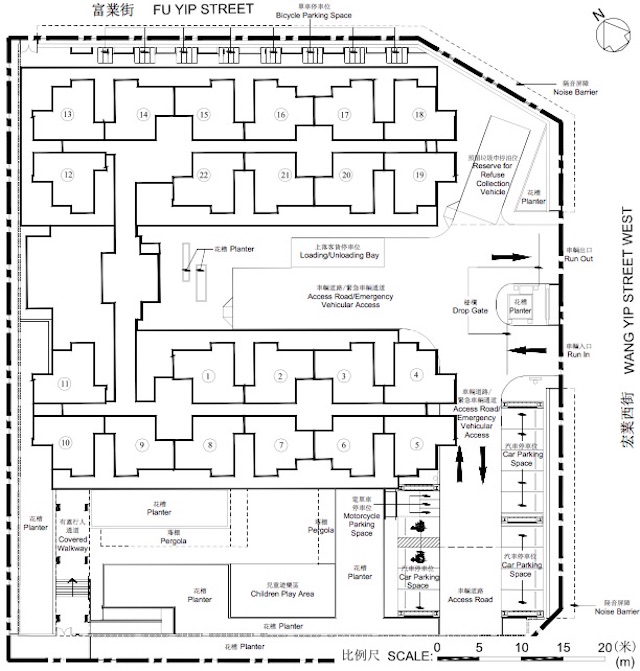 Wang Fu Court is located about 0.4 km from Long Pin MTR station. 50 mins from Tsim Sha Tsui Station (30 km away) via West Rail Line.

Typical 440 sqft dwelling unit cost betwen HKD $2.5M (high floor) and $2.1M (low floor). Yuen Long Town Lot No. 531, 50 years lease commencing from 6 August 2014. Project to be complete by 2017.
Updated On: 15.06.13