Date: 2nd Mar 2015, Monday
Malaysia Public Housing
Perbadanan Rakyat 1Malaysia (1Malaysia People's Housing Programme) PR1MA was established in 2011 to plan, develop, construct and maintain high-quality housing with lifestyle concepts for middle-income households in major urban centres thoughout Malaysia. PR1MA is targetting to build about 500,000 units by 2018. As of 2015, there are about 1 million interested buyers registered under the National PR1MA Registration System.
Its first joint project was PR1MA Precinct 11 in Putrajaya (location map) on a 3 hectares plot with a total of 560 PR1MA affordable homes comprises of 420 apartment units with a built up area of 810 sq ft and 140 units, measuring 1,000 sq ft each. The price for these units are at MYR $120,000 (USD$33k) and MYR $150,000 (USD42k) respectively. Applicants should be Malaysian citizens aged 21 years and above and must be a registered voters (also work & live) in the Putrajaya constituency and should not own more than one other home in Malaysia. Gross household income of not more than RM6,000 a month.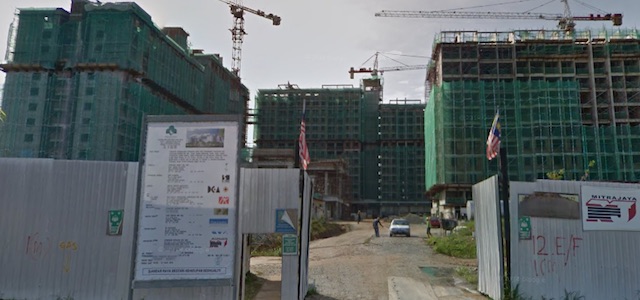 On March 2015, 560 homeowners were presented with keys to their new home by Malaysia Prime Minister Najib Razak. PR1MA Precinct 11 in Putrajaya is the first development which is completed and delivered jointly by PR1MA and Putrajaya Holdings Sdn Bhd.

The first PR1MA official project is a 3,196-unit high-rise apartment, PR1MA @ Seremban Sentral, (location map) in Negri Sembilan on 8.5 hectares plot next to Seremban KTM Railway Station along the old Highway 1 (Jalan Tuanku Antah) - next to the infamous 'Olympic-sized pool' which is an abandoned shopping complex project site. Each apartment are priced between MYR $150,000 (USD$42k) to MYR $400,000 (USD$110k) of each dwelling units, and application is open to only Malaysians with a monthly household income of less than MYR $10,000.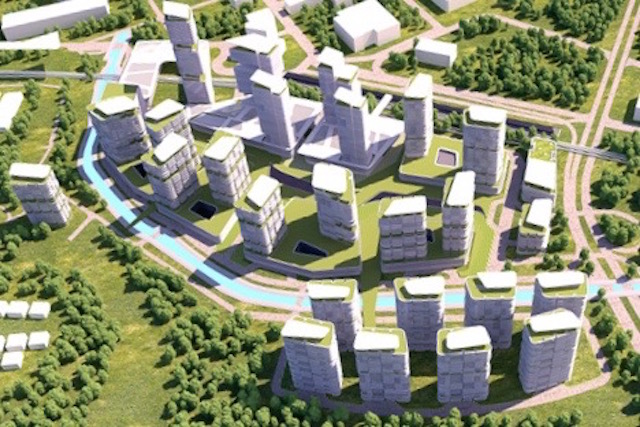 It is followed by three other new projects in Kuala Lumpur:

PR1MA @ Alam Damai 2,074 units in Cheras (location map) 6.0 hectares.
PR1MA @ Brickfields 803 units (location map) 2.6 hectares.
PR1MA @ Bukit Bintang 543 units (location map) 1.0 hectares.
Most PR1MA projects have 4 apartment sizes:
Apartment Type A (1 Bedroom): 500 sq ft ~ MYR $150,000
Apartment Type B (2 Bedrooms): 800 sq ft ~ MYR $250,000
Apartment Type C (3 Bedrooms): 1,000 sq ft ~ MYR $350,000
Apartment Type D (3 + 1 Bedrooms): 1,200 sq ft ~ MYR $400,000
Other Public Home Ownership Housing
The People's Housing Programme (PPR) allow purchase of new low cost houses is limited to low-income (MYR $1,500 per month and below) households as determined by conditions set by Federal and State Governments. Prior to 1998, all low-cost units were sold with a price cap of MYR $25,000 per unit. A new scheme was introduced in 1998, a 650 sqft home is set at MYR $35,000 per unit for household earning MYR $2,500 per month and below.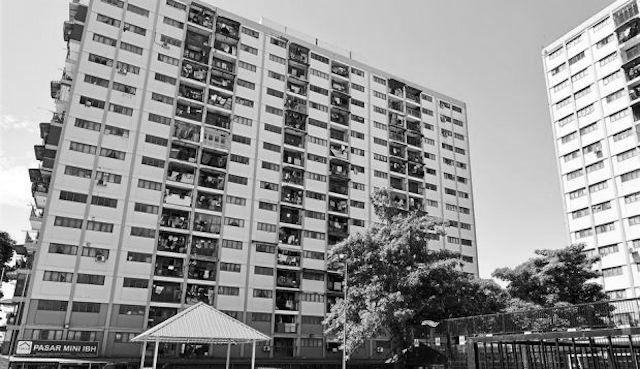 PPR Seri Pahang, Lembah Pantai, Jalan Bukit Bangsar, Kuala Lumpur on a 4 hectares plot. Completed in 1975 with a total of 1,017 dwelling units spread over nine blocks. 630 units are one-room flats measuring 380sq ft, and 387 units are two-room flats measuring 550 sq ft.
In 2010, Rumah Selangorku programme by PKNS (Perbadanan Kemajuan Negeri Selangor or Selangor State Development Corporation) was initiated and state government targets to build 35,000 units of affordable homes by 2018. The programme involves nine private developers including Sime Darby Property and IJM Land. A 700 sqft low-cost unit were sold with a price cap of MYR $42,000 for household income of MYR $3,500 per month and below.
Highrise Buildings Construction Cost in Klang Valley in 2014
Local Infrastructure cost $10,000
Piling & Earthwork cost $10,000
Building (1,000 sqft) cost $75,000
Professional Fees $3,000
Statutory Contribution $2,000
Estimated MYR $100,000 per dwelling unit (excluding Land Cost) based on data published by Langdon Seah and JUBM.
Updated On: 18.09.09