Date: 31st Dec 1980, Wednesday
Shun Chi Court in Kwun Tong
Shun Chi Court (map) is a 7 Hectare plot with 1,539 dwelling units (220 DU/ha) is a HOS 1980 Court (Project) in Kwun Tong, Eastern Kowloon, with Choi Hung Station 3km away (10km from Tsim Sha Tsui, 2hrs walk away). It has ten 17-storeys blocks and two 14-storeys blocks, located at the east of Lai King Hill Road.

It was the first court to be sold through Home Ownership in 1980 in Hong Kong.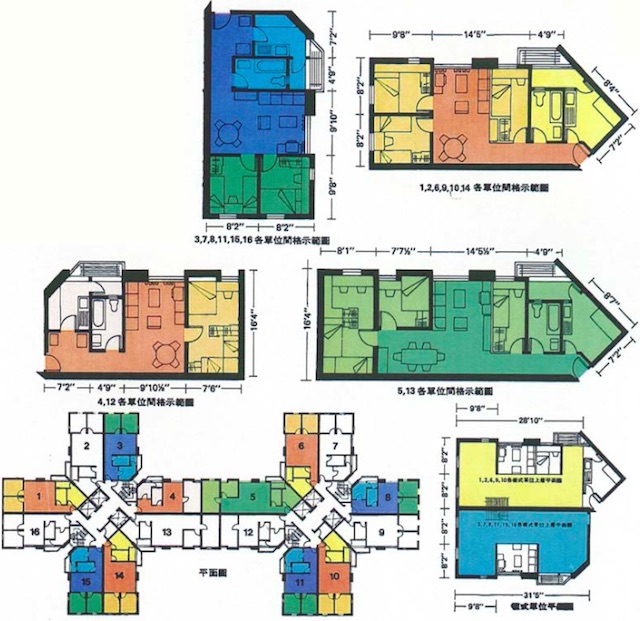 Inital sale price HKD $80,000 for a 440 sqft apartment and HKD $160,000 for a 700 sqft apartment in 1980.
2015 Update: A 700 sqft apartment was valued at HKD $6million.
Updated On: 18.09.27