Date: 31st Dec 1980, Wednesday
Yue Fai Court in Aberdeen
Yue Fai Court (map)  is a 3 Hectare plot with 1,320 dwelling units (440 DU/ha) is a HOS 1980 Court (Project) in Aberdeen (Southern, Hong Kong Island) with Causeway Bay Station 5.6km away.

It has six 30-storeys blocks (Yuk Fai House, Yat Fai House, Mei Fai House, On Fai House, King Fai House, Tin Fai House). It was the first court to be sold through Home Ownership in 1980 in Hong Kong.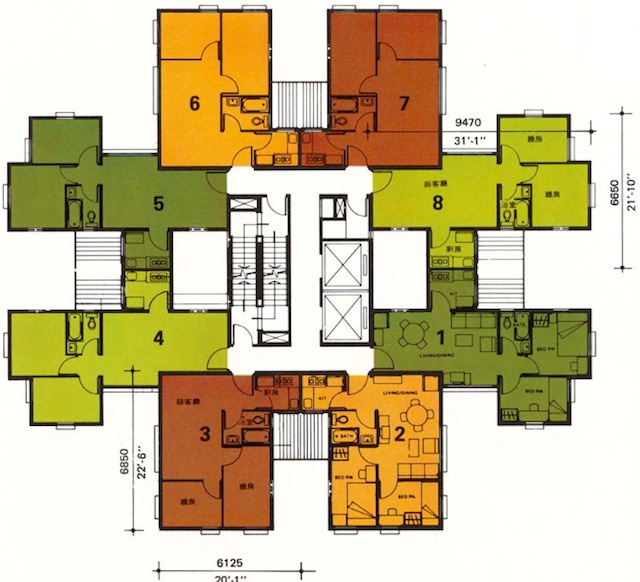 Inital sale price HKD $200,000 for a 440 sqft apartment in 1980.
2015 Update: Each apartment was valued at about HKD $4.8million.
Updated On: 15.06.13