Date: 31st Dec 1981, Thursday
Yuet Lai Court in Kwai Chung
Yuet Lai Court (map) is a 1.9 Hectare plot with 704 dwelling units (370 DU/ha) is a HOS 1981 Court (Project) in Kwai Chung, near Lai King Estate and Lai King MTR Station is 1 km, 20 mins walk (8.5 km to Tsim Sha Tsui MRT Station).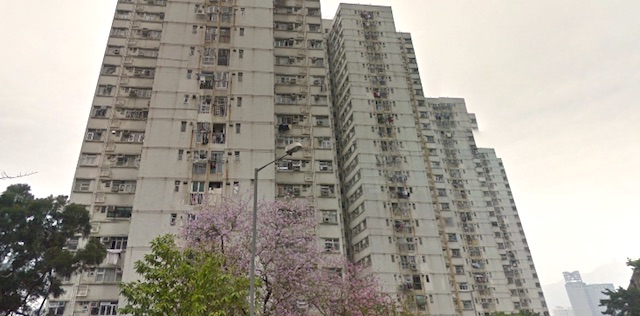 It has four 25-storeys blocks (Lai Wan House, Lai Wah House, Lai Ha House, Lai Hung House), located at the east of Lai King Hill Road. It was sold to the public through Home Ownership Scheme Phase 1 in 1981.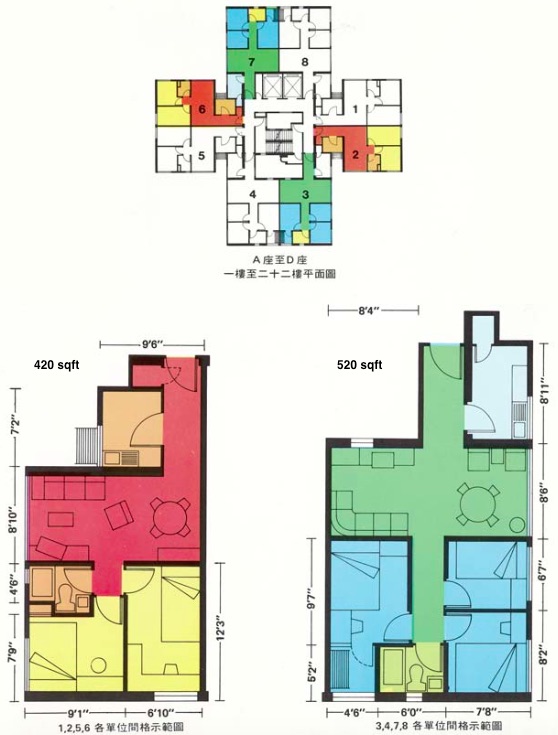 Inital sale price HKD $90,600 for a 420 sqft apartment and HKD $122,300 for a 520 sqft apartment in 1981.
2015 Update: Each apartment was valued between HKD $3.3million to $4.4million.
Updated On: 15.06.13