Date: 31st Dec 1980, Wednesday
Sui Wo Court  in Sha Tin
Sui Wo Court (map) is a 10 Hectare plot with 3,501 dwelling units (350 DU/ha) is a HOS 1980 Court (Project) in Fo Tan, Sha Tin, New Territories East with Fo Tan MTR Station 1 km, 15 minutes walk (Tsim Sha Tsui MTR Station is 16 km away).

It has nine 37-storeys blocks (Fung Yue House, Fung Yat House, Fung Lin House, Hing Wan House, Hing Sing House, Hing On House, Wing Mau House, Wing Cheung House, Wing Hing House). It was the first court to be sold through Home Ownership in 1980 in Hong Kong.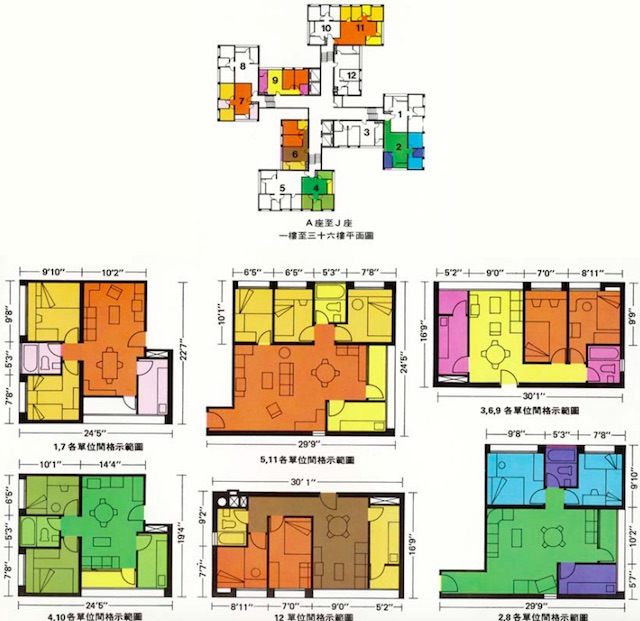 Inital sale price HKD $100,000 for a 410 sqft apartment and $250,000 for a 620 sqft apartment in 1980. By 2015, each apartment is valued about HKD $2.9million to $5.5million.
Updated On: 15.06.13