Date: 31st Dec 1953, Thursday
1953 SIT Queenstown Satellite Town
Building works were started by the Singapore Improvement Trust (SIT) under the British colonial government in 1952. Queenstown was name after young Princess Elizabeth ascended to the British throne in 1952. The SIT introduced the concept of satellite towns: self-contained communities with all the necessary residential and social amenities such as schools and markets for its residents.  
This concept was copied from English New Towns built after World War II back in UK. It was recommended a population of 50,000 for each satellite town. It proposed that 2 people will share a single room and an average dwelling to house an average of 6 people. This recommended density would be achieved by mixing tall blocks with low rise blocks so that there will be variety and beauty.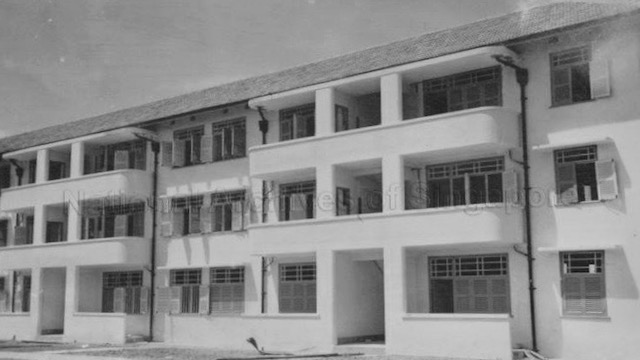 Initially terraces housing and large 4-room flats were built along Stirling Road. A preliminary batch of flats was ready for occupation by late 1953. Rental were high at around $150 per month each and it only attracted the more affluent people.
1956 Update: Because of the high rental, dwellings of small sizes were planned. Work on the Queenstown Neighourhood 1 (Princess Estate) had more than 1,000 flats.
1958 Update: All the 1,000 flats of one, two and three-room units and some terrace houses were ready for occupation.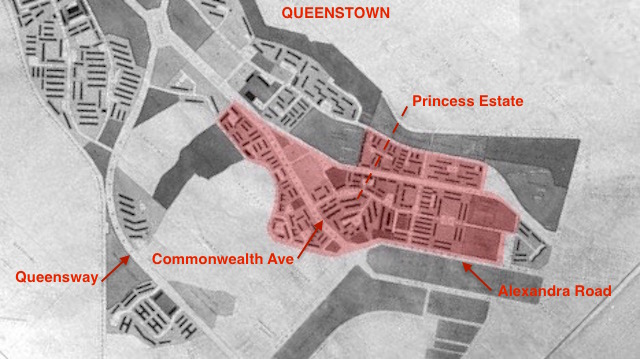 1996 Update: Most of these low cost public flats were demolished and residents resettled to Clementi and Jurong East.
Updated On: 15.06.08