Date: 31st Dec 1956, Monday
Healthy Village in Hong Kong
Healthy Village (map) 健康村 is the second Public Rental Housing Estate by Hong Kong Model Housing Society (HKHS) located at North Point in Hong Kong, near MTR Quarry Bay Station. Completed in 1956, on a 0.8 hectare plot, consists of 5 residential blocks with total of 595 dwelling units (DU) or a housing density of 744 DU/ha and housed 3,800 residents. The estate also included open playground and ground floor shops (facing King's Road).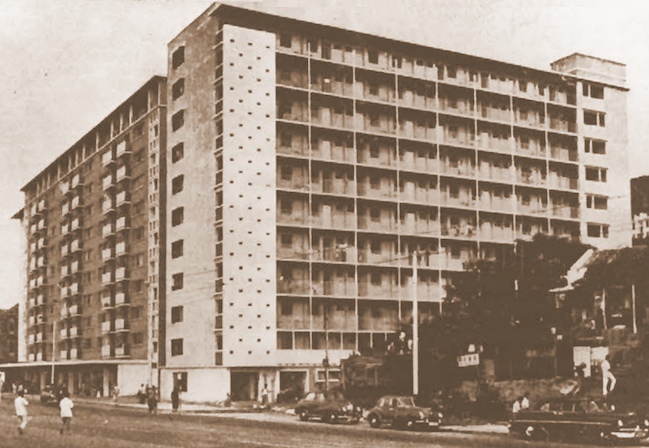 The project costed Hong Kong Housing Society HKD$6,500,000. Averagely each apartment unit had a floor area of about 300 square feet and was rented out at HKD$75 per month.

Phase 1, located at King's Road, had two blocks built in 1955. Phase 2, located at Tsat Tsz Mui Road, had three blocks built in 1959. The old Healthy Village was demolished in 1993 and redeveloped by HKHS as a Flat-for-Sale Scheme housing estate.
Updated On: 15.07.12